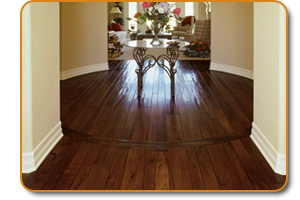 The Right "Green" For You
It's the popular thing to do these days, so most flooring manufacturers are touting "Green" products. Truth is, these products vary widely in the extent to which they are "Green."
At Schumacher & Co. Custom Hardwood Floors, we can help you choose a product that is people- and/or planet-friendly, based upon the third-party certifications that verify whether a product is better for indoor-air quality or the Earth's resources.
Choosing the product that meets your needs hinges on the degree to which you want it to be free of potentially harmful chemicals, or ensure sustainability.
Regional, Reclaimed and Certified Hardwood
Schumacher & Co. also is the region's leading supplier of regional hardwood, those manufactured with 500 miles, and we have multiple sources for reclaimed flooring made from deconstructed barns and other structures.
In addition, Schumacher & Co. has an assortment of FSC-certified wood products that count for credit under the US Green Building Council's Leadership in Energy and Environmental Design (LEED) rating system.
We also have access to virtually every manufacturer's product available in the United States today.
From Cork to Linoleum to Laminate
For anything from oak to bamboo to cork or linoleum, we can show you each brand's people- and planet -friendly attributes, and how they compare to their competition.  For example, does the cork flooring you are considering have a third-party indoor air quality certification?
More and more consumers are asking this question about any product made with adhesive.
Maybe you're more interested in whether the core of the laminate product you've selected contains recycled content.
Call, email or stop in. We have everything you need to help you choose.